Luce Research helps clients understand their constituencies better — from customer or employee satisfaction surveys to likely voter or general population surveys — by providing reliable information through sophisticated data collection and analysis techniques to simplified reports that can be understood and acted upon.
Programming
Trust our expert and dedicated staff with your complex questionnaire programming and design.
Whether or not you choose us to field your project, let us design your questionnaire!
Coding
Luce Research employs a dedicated coding staff to handle your project during and after fielding.
Whether we fielded your project or not, let us do the dirty work and clean up your responses!
Hosted Online Web Surveys
Luce Research offers a dedicated webserver to host your online survey.
Let us host your web survey today!
Mass Mailings / E-Mailings
Luce Research has experience sending traditional mailing campaigns and managing e-mail campaigns.
Whichever your preferred method, let us reach the audience for you!
IDI / In Depth Interviewing
Luce Research offers a highly trained staff of In Depth Interviewers (IDI) to handle your delicate projects.
Whether you are talking to Policymakers, C-Suite Executives, or other Thought Leaders, let us handle the interviewing for you!
FGR / Focus Group Recruiting
Let us do your Focus Group Recruiting! We can get the audience you need with a commitment to appear.
Incentive or not, we can recruit your preferred target audience and get them to show up at your Focus Group!
GOTV / Voter Contact
Election season is always a busy time. Let us handle your voter contact to help solidify turnout and results.
Get your ground game on!
Automated Polling
Need to run a telephone campaign but don't want to use interviewers? No problem, we have the technology to help!
Contact us today to get started!
Inbound Telephone Projects
Luce Research has expertise handling Inbound telephone calls. From simple to complex telephone trees, automated lookups, or ACD's staffed with agents, we can make your next project a breeze.
We can handle all types of inbound projects, from order taking, to survey making, we can handle it all!
Data Analysis
Luce Research offers a complete Data Analysis service. We can correlate and report on your data to give you the best representation of results in your desired format.
Contact us today to get started!
Successful Email Campaigns
We're ready to help you reach your campaign's goals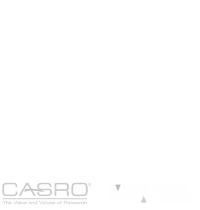 Reach your campaign's goals
Custom developed online surveys to fit your organizations design needs

Luce Research, LLC
5086 List Drive
Colorado Springs, Colorado 80919